Pa-Ao Revive Talk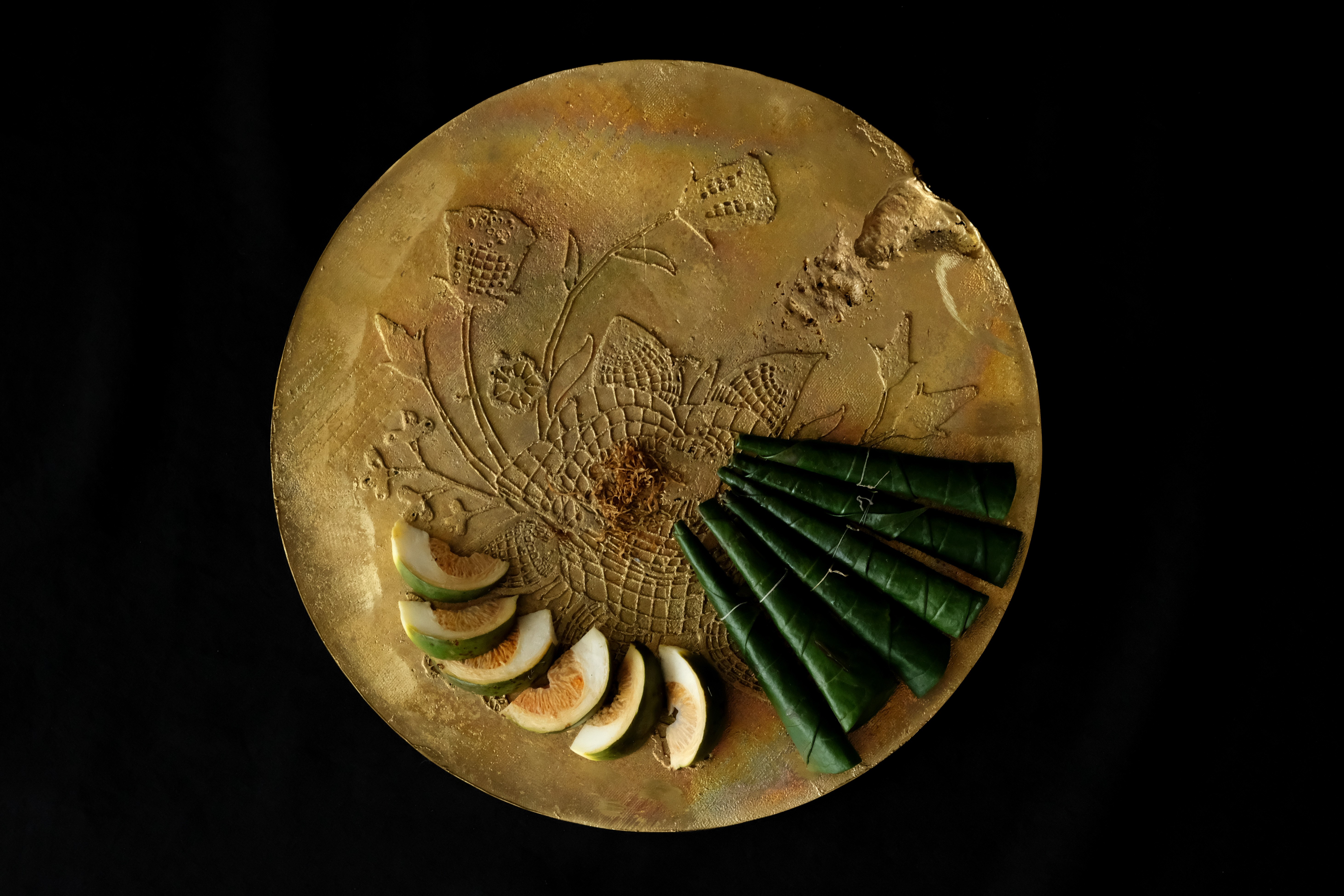 "Pa-Ao Revive ปะอาว รีไวฟ์"
เวลา 13 มกราคม 2562 | 13.00 - 15.00 น.
สถานที่ VOA SPACE


ไม่เสียค่าใช้จ่าย
รับสมัครผู้เข้าร่วมเสวนาจำนวน 50 ท่าน
สำรองที่นั่งล่วงหน้า และลงทะเบียนหน้า


บ้านปะอาว หนึ่งในหมู่บ้านที่เก่าแก่ที่สุดในจังหวัดอุบลราชธานี มีงานหล่อโลหะด้วยเบ้าดินแบบโบราณ ซึ่งเป็นเทคนิคงานช่างงานฝีมือที่สืบทอดกันมานับร้อยๆปี และปัจจุบันนี้ยังมีหลงเหลืออยู่เพียงไม่กี่แห่งในโลกนี้ เนื่องจากความเปลี่ยนแปลงทางสังคมและเทคโนโลยี ประกอบกับความยากลำบากในการทำงาน ซึ่งให้ผลตอบแทนน้อย ทำให้ความสนใจและความต้องการงานหล่อแบบโบราณนี้ รวมทั้งผู้ที่จะมาสืบทอดองค์ความรู้นี้มีจำนวนน้อยลงทุกขณะ
ด้วยการสนับสนุนจากศูนย์สร้างสรรค์งานออกแบบ ภายใต้สำนักงานส่งเสริมเศรษฐกิจสร้างสรรค์ โครงการ Pa-Ao Revive ดำเนินการโดย Atelier Rudee ได้เชิญ 5 นักออกแบบไทย ที่มีความสามารถในการออกแบบหรือพลิกฟื้น สิ่งสามัญธรรมดาในชีวิตประจำวัน กระทั่งสิ่งที่คนทั่วไปมองว่าเชย ให้มีความโดดเด่นและถ่ายทอดเรื่องราวที่น่าสนใจได้อย่างลงตัว ได้แก่ ฐิติรัตน์ คัชมาตย์, ปัญจพล กุลปภังกร, ธันย์ชนก ยาวิลาศ, ศรัณย์ เย็นปัญญา, และอ้อ สุทธิประภา ไปลงพื้นที่ ทำความรู้จักกับงานหล่อโบราณบ้านปะอาว และออกแบบผลิตภัณฑ์ต้นแบบ ด้วยความหวังให้ช่างฝีมือท้องถิ่นสามารถผลิตชิ้นงานเหล่านี้ได้ด้วยตนเองต่อไปในอนาคต และมีความเป็นไปได้ในการผลิตซ้ำจำนวนมาก สามารถสร้างรายได้ให้กับครอบครัวและชุมชน เพื่อเป็นการอนุรักษ์เทคนิคการหล่อแบบโบราณนี้ไว้ให้คงอยู่สืบไป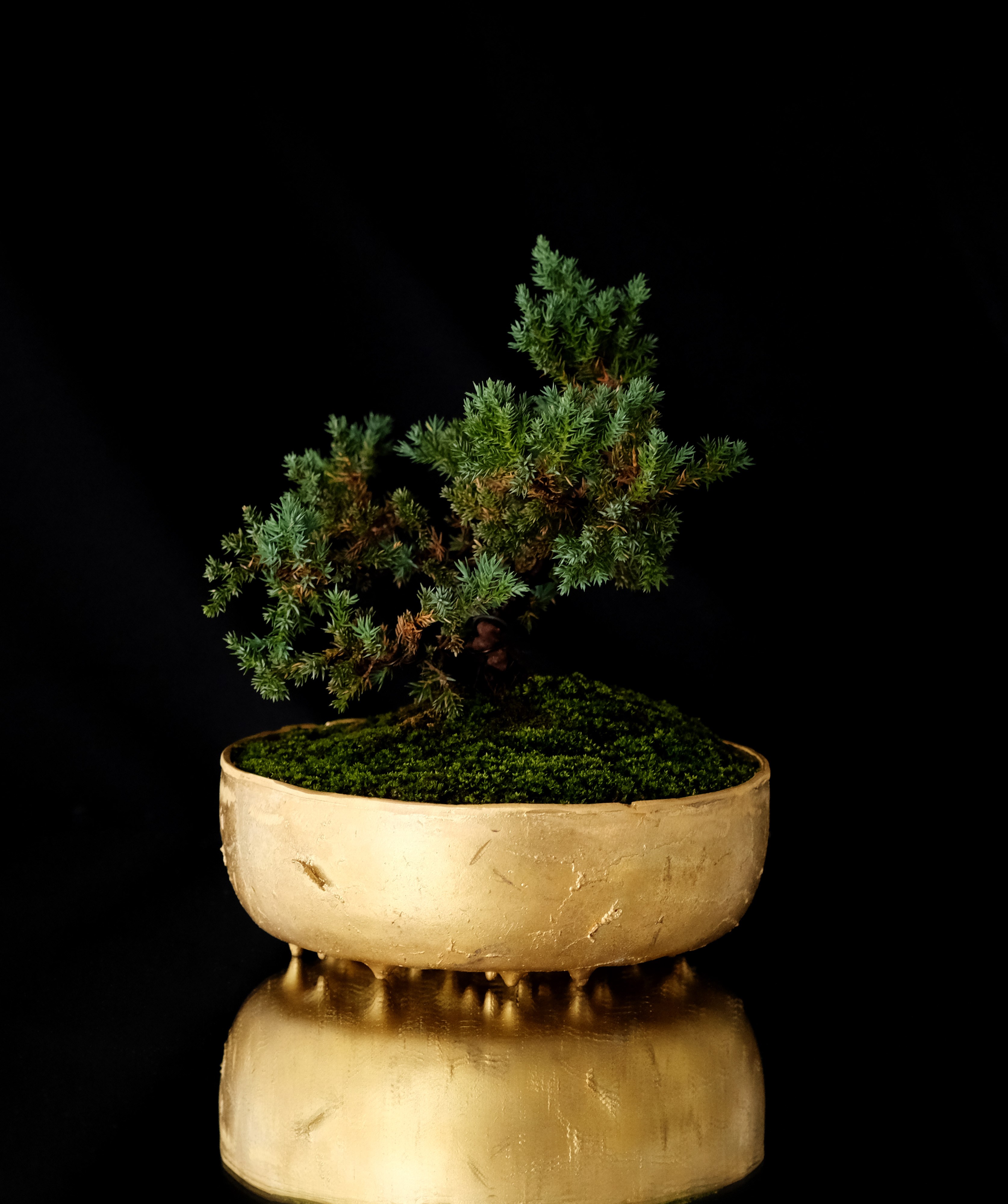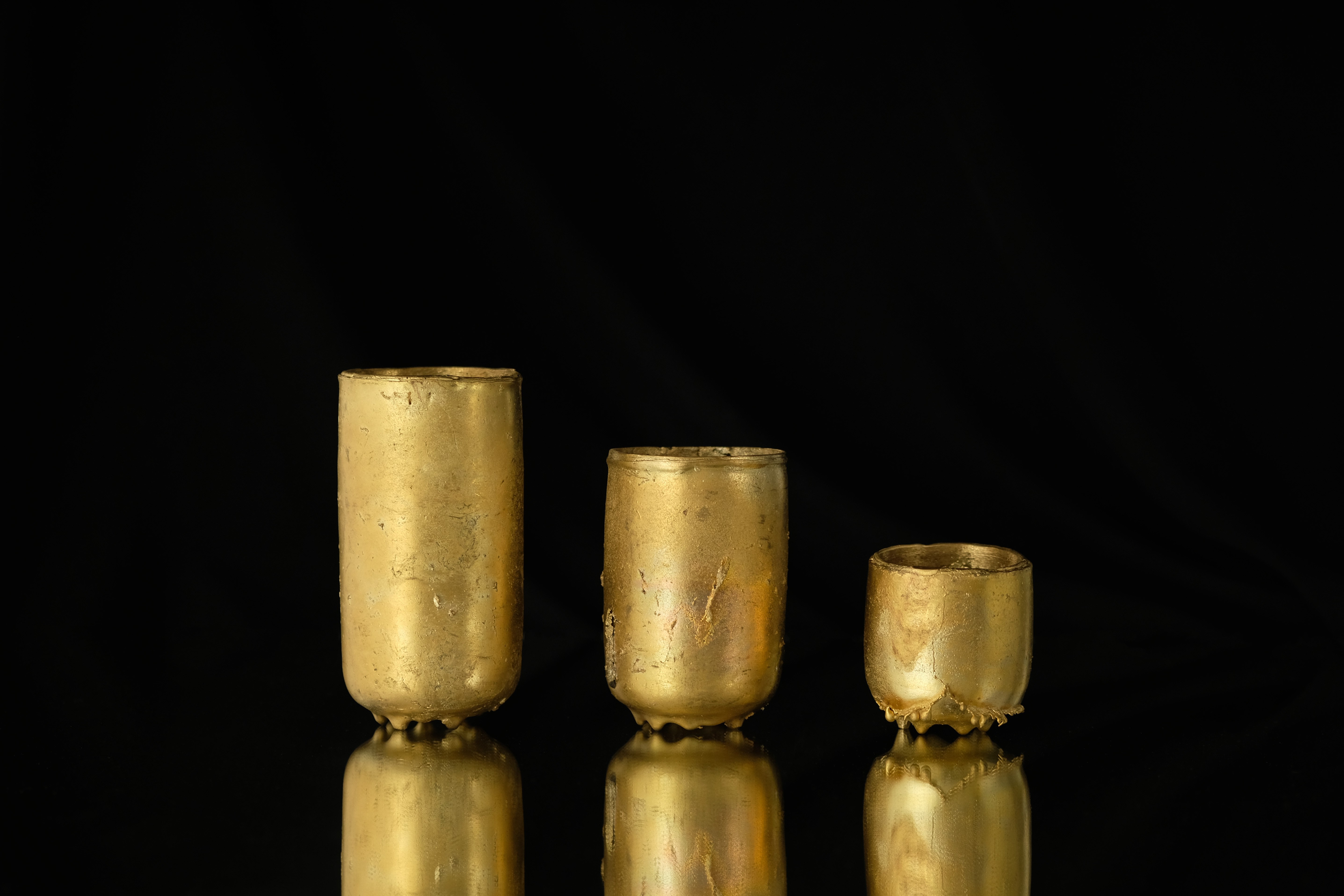 กำหนดการ

12.45 - 13.00

ลงทะเบียนเข้างาน

13.00 - 14.45

เสวนา "Pa-Ao Revive ปะอาว รีไวฟ์"
1. ฐิติรัตน์ คัชมาตย์
2. ปัญจพล กุลปภังกร
3. ธันย์ชนก ยาวิลาศ
4. ศรัณย์ เย็นปัญญา
5. อ้อ สุทธิประภา

14.45 - 15.00

Q&A
คุณสมบัติผู้เข้าร่วมเสวนา
นักศึกษา นักออกแบบ ผู้ประกอบธุรกิจสร้างสรรค์ และประชาชนทั่วไปที่สนใจด้านการออกแบบ
Ban Pa-Ao, one of the oldest villages in Ubon Ratchathani, house of the ancient lost wax casting that had been practiced and was handed down from generation to generation. Nowadays this ancient technique is practiced in only few places around the world. Because of changing lifestyle and development of casting technology, demand of their products are greatly decreased.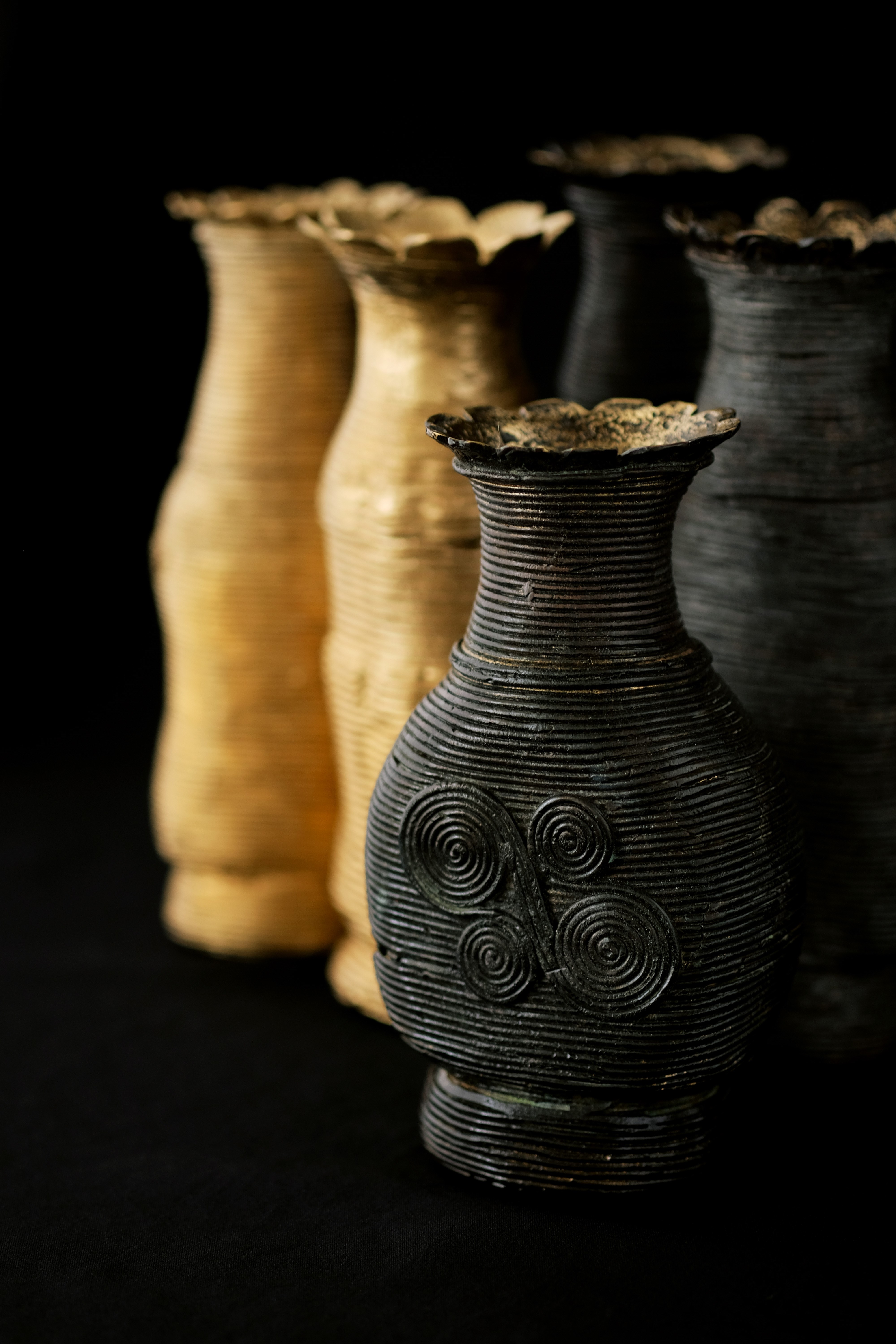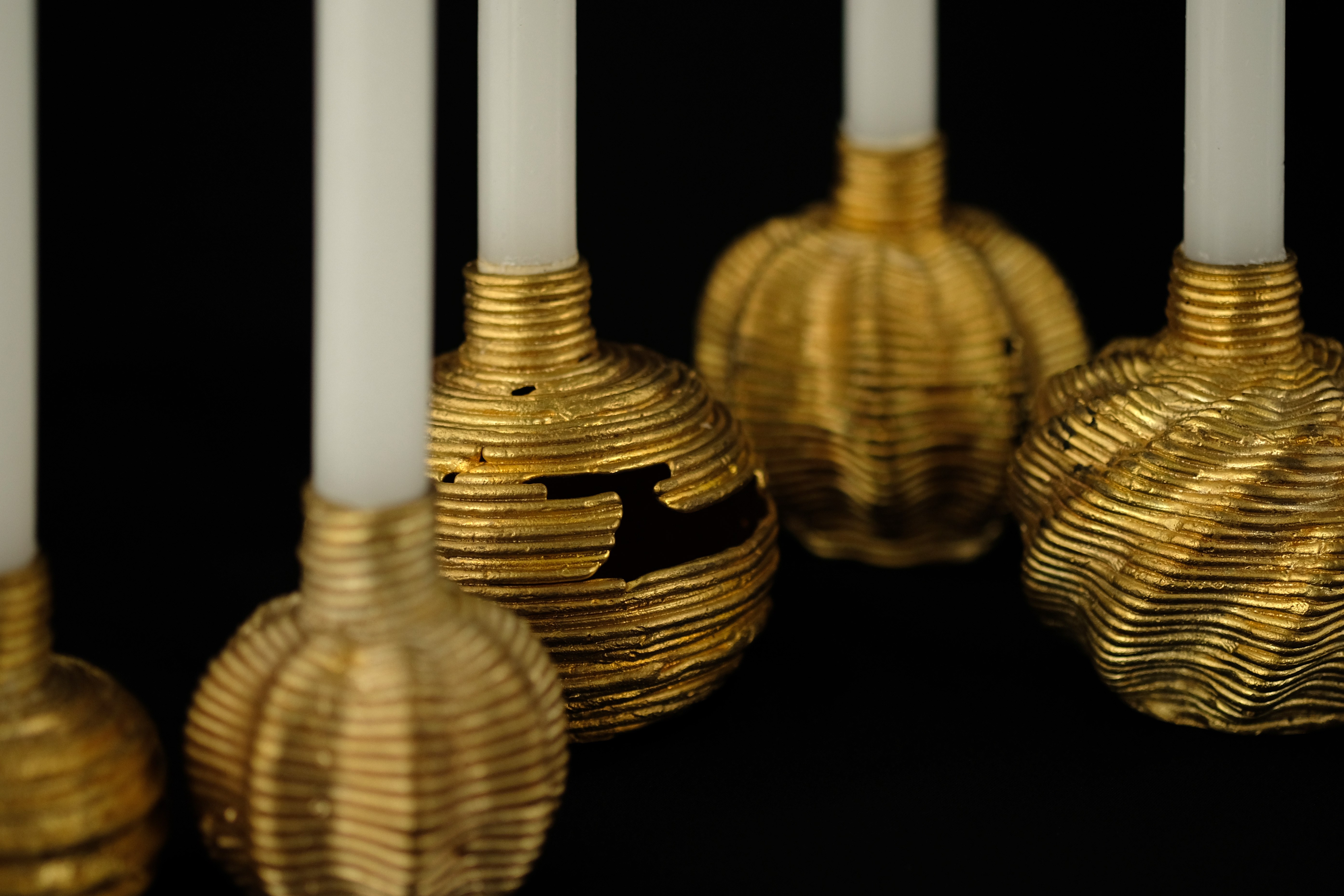 With the supports from TCDC, Pa-Ao REVIVE project curated by Atelier Rudee invited 5 Thai designers; Tithi Kutchamuch, PANJAPOL KULPAPANGKORN, TUNCHANOK YAVILAS, Saran Yen Panya, and Aor Sutthiprapha, who are talented and well recognized for their skills in applying and reviving the traditional or old and common objects into something fresh and interesting, to visit Pa-Ao village and learn about the ancient casting from the local craftsman, then design the products. We hope that the local craftsman will be able to reproduce these products by themselves for mass production in the future. Therefore it will provide incomes to there family and community in order to preserve this precious crafts work.
Designer for Pa-Ao Revive
Tithi Kutchamuch was born in Chiang-Rai in 1981. She received her Bachelor of Architecture/Industrial Design from King Mongkut's Institute of Technology Ladkrabang, in Bangkok.
She would go onto study at the Royal College of Art, in London, where she was awarded an MA in Design Products, in 2005. She is a recipient of numerous awards including: 'Winner of the Best newcomer' from Craft Council UK; 'Deutsche Award' from Deutsche Bank; she was also selected as Designer of the Year in both Jewellery and Product categories from Silpakorn University, amongst a number of other accolades.
Tithi's unconventional conceptual approach has led her to design a variety of interesting pieces, which cross boundaries between decorative objects, functional jewellery, graphic design, product design and architectural projects.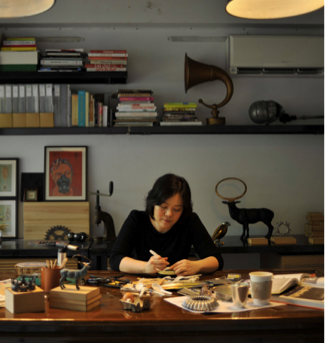 TUNCHANOK YAVILAS Founder & Art Director
Tunchanok Yavilas graduated with bachelor's degree from the Department of Industrial Design,Faculty of Architecture, King Mongkut's Institute of Technology Ladkrabang. She received a scholarship from the Thai Government to further her studies at the master's degree level in Graphic Design at the London College of Communication (LCC), University of the Arts of London,United Kingdom. Yavilas has been selected for several awards including the international contest Thai Star and Asia Star Packaging Award from the Asian Packaging Federation. Her works and interests include graphic design, advertising, and branding design for clients both locally and abroad. In addition, her role includes policy planning and the enhancement of governmental projects to promote and support Thai art and design for the Office of Contemporary Arts,Ministry of Culture.
PANJAPOL KULPAPANGKORN Founder & maker
Panjapol Kulpapangkorn graduated with a bachelor's degree from the Department of Industrial Arts, Faculty of Architecture, King Mongkut's Institute of Technology Ladkrabang and a master's degree in Jewelry & Silversmithing from Birmingham City University, School of Jewelry, United Kingdom. He was awarded the MA Star of 'axis' Contemporary Art, ART COUNCIL, United Kingdom award and named the winner of TALENTE of 2013 in the field of contemporary jewelry, Munich, Germany. Kulpapangkorn was also selected as the winner of PREZIOSA YOUNG CONTEMPORARY JEWELRY 2013, Florence, Italy and was named Designer of the year: Emerging Designer in the field of design in 2013. In addition, he has been invited to showcase his work in several countries including the UK, Germany, Italy, Poland, Austria and Denmark. Kulpapangkorn is currently working as a visiting lecturer in the Jewelry Design Department, Faculty of Architecture, King Mongkut's Institute of Technology Ladkrabang.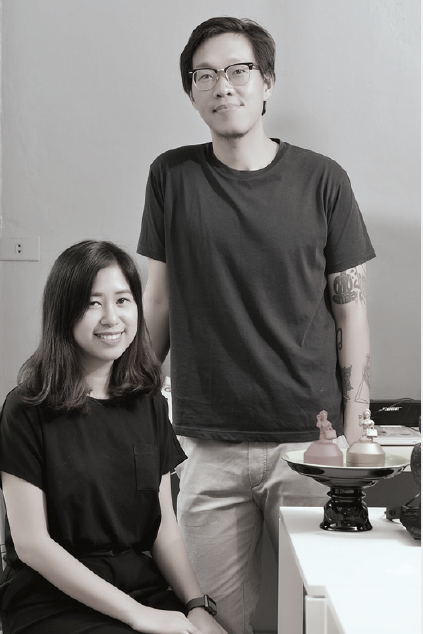 Aor Sutthiprapha
Education
2011 Master in Applied Art, Ceramic, HDK — Högskolan för Design och Konsthantverk, Göteborg, Sweden.
2008 Certificate in Ceramic, Capellagården- School of craft and design, Färjestaden, Sweden.
2003 Bachelor of Industrial Design, Faculty of Architecture, Chulalongkorn University, Bangkok, Thailand.
Careers
2018 (Coming) Guest artist in residency program at Shigaraki Ceramic Cultural Park, Japan Participant artist in 2018 Silpakorn Clay Work, Silpakorn University, Petchburi IT Campus, Petchburi, Thailand.
2017 Artist in residence at Shangyu Celadon·Modern International Ceramic Art Center, Zhejiang, China. Participant Artist in 2017 Zibo International Macsabal Silk road wood firing symposium" Zibo, China. Selected artist in "The Drame Makers" The 20th celabration of Siam Discovery, Bangkok. Participant Artist in "The 4th Hong Guang Zi Qi" international ceramics art festival, Yixing, China.
2016 Guest lecturer at HDK — Högskolan för Design och Konsthantverk, Göteborg, Sweden.
2015-2016 Artist Assistant to Morten Lobner Espersen, Copenhagen, Danmark.
2015-present Member of the International Academy of Ceramics, IAC.
2014 Participant Artist "Dialogue #14" International Art Symposium, Zavartava, Latvia.
2013-present Running her own ceramic studio " Small Studios'
2012 Guest lecturer in ceramic application course, Department of industrial
design, Chulalongkorn University.
2011-2012 Artist Assistant to Be Takerng Pattanopas and Pim Sudhikam.
2010-2011 Artist Assistant to Kenneth Williamsson and Marianne Hallberg.
2009-2011 Teacher's assistant in ceramic summer course, Capellagården, Färjestaden.
2008 Project Manager and art director, "Crack2: Artistic flowers in the park, Benjasiri Park, Bangkok, Thailand.
2007-2008 Volunteer spirit network, Concept and Graphic Designer. Volunteer organizer, "Toward Peace and Harmony", Zen Master Thich Nhat Hanh in teaching tours, Thailand, 19 May- 1 June.
2006-2007 Concept designer and visual merchandiser, Puri company Limited, Panpuri Home Spa products Teacher's assistant in ceramic studio 3, Department of industrial design, Chulalongkorn University.
2003-2006 Product designer focus on ceramic, the Princess Mother's Foundation (Mae Fah Luang)
2001 Trainee, Ceramic Development Center of Northern Thailand, Intern as Ceramic designer, Earth and Fire Ceramic Factory, Lumpang, Thailand.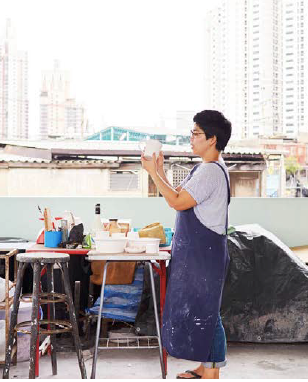 SARAN YENPANYA
"I graduated from the program called "Storytelling" at Konstfack, University of Art, Craft, and Design in Stockholm, Sweden and earned my Master Degree. The notion deals with Communication design but in a variegated and much broader sense." "Since I'm interested in various aspects of narrative strategies, I have endeavored to explore all kinds of works, ranging from film, animation, graphic design, visual merchandizing to installation and set deign. In short, I think all my creative explorations are very broad and mostly driven by the urge to tell the story. I've just discovered that this quality of mine can really be utilized. I believe my wide range of interests strengthens my art directing skill and I can draw references from every creative notion."